This game requires a larger screen.
The Big Time Butter Baron has a job for you.
Cover as much space as you can. Let's get to work!
**Please note: At Level 9, cartoon fish appear under the platform.**
They proceed to take a bite out of the butter factory workers.
It's meant to be silly and humorous but it could be a bit of a surprise.
Big Time Butter Baron - Learning Connections
Essential Skills
Problem Solving - visual shape-packing problem
Spatial Reasoning - transform figures by rotation
Geometric Thinking - manipulate and combine shapes
Common Core Connection
MP1 - Make sense of problems and persevere in solving them.
MP7 - Look for and make use of structure.
More Math Games to Play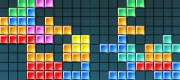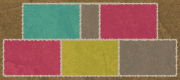 Copyright © 2018 Math Playground LLC • All Rights Reserved