This game requires a larger screen.
Split a block of wood into a given number of pieces. NOT EQUAL pieces,
just any size pieces! Sounds too easy, right? Yes, but there's a catch.
Divide - Learning Connections
Essential Skills
Problem Solving - assess each challenge and formulate a plan
Spatial Reasoning - visualize parts before they are made
Creative Thinking - look at each problem from various perspectives
Common Core Connection
MP1 - Make sense of problems and persevere in solving them.
MP7 - Look for and make use of structure.
More Math Games to Play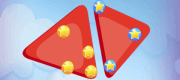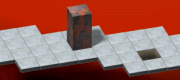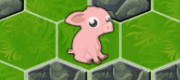 Copyright © 2018 Math Playground LLC • All Rights Reserved