Train this little duckling to become a championship racer.
Use your math skills and plan carefully!
Duck Life - Learning Connections
Essential Skills
Problem Solving
Planning Strategies
Mathematical Reasoning
Common Core Connection
MP1 - Make sense of problems and persevere in solving them.
MP7 - Look for and make use of structure.
More Math Games to Play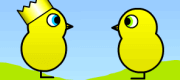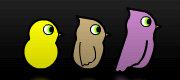 Copyright © 2018 Math Playground LLC • All Rights Reserved