The SumBots have challenged the Space Jellies to a race.
Can you be the first one to the finish line?
Great fun as a whole class activity. Suitable for Grades 2 and up!
Captain Plus and the SumBots - Learning Connections
Essential Skills
Problem Solving
Number Sense
Common Core Connection for Grades 2 and 3
Represent and solve problems involving addition and subtraction.
Add and subtract within 100.
Use place value understanding and properties of operations.
More Math Games to Play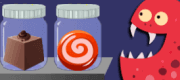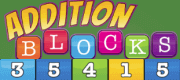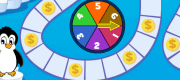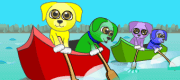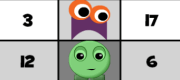 Copyright © 2018 Math Playground LLC • All Rights Reserved