Welcome to Math Playground!
Math Playground is a popular learning site filled with math games, logic puzzles and a variety of
problem solving activities. A favorite of parents and teachers, Math Playground provides
a safe place for children to learn and explore math concepts at their own pace.


Meet the Publisher
Hi, my name is Colleen King. I created Math Playground in 2002 for students in my classes who needed a fun way to practice math facts. Since then, Math Playground has grown to include a wide variety of math topics, from problem solving and mathematical art to real world math and thinking games. When I'm not developing new activities for Math Playground, I teach at a mathematics learning center. I enjoy sharing math strategies with other educators and have presented my work at conferences such as NCTM and ISTE.
Please email me directly with any questions, comments, or requests you may have. I read every message and do my best to respond promptly.

From Our Classroom to Yours
Millions of students around the world are playing our math games and discovering new ways to visualize math concepts. But did you know that Math Playground began nearly 20 years ago in a single classroom with only 8 students? Many of the math games on Math Playground were first built with manipulatives, classroom supplies, and a good deal of imagination. Our students asked to play these games at home and that's how Math Playground came to be. We want our students to experience the fun and excitement of mathematical discoveries wherever they go!


Mobile Math Games
Did you know that many of our games can be played on any mobile device with wi-fi? We currently have 150+ games and we'll be adding more throughout the coming year. In addition to math games, our mobile site contains logic puzzles that provide a secondary level of support for mathematical learning. These games emphasize spatial reasoning, logical thinking, problem solving, trial and error, perseverance, and more. Visit our math video collection to brush up on a wide range of math concepts, from place value and regrouping to geometry and algebra.


Puzzle Playground
Looking for fun games for all ages? You'll find
online puzzles and more
at our game site, Puzzle Playground. Whether you enjoy the fast pace of the massively popular
Run game
series, prefer the leisurely challenge of a brain bending logic game, or want
free online chess
, Puzzle Playground has something you'll want to play again and again.
Responsible Advertising
Math Playground is supported by advertisers so we can bring great educational content to children at no cost to schools or parents. Ads are reviewed by Math Playground before appearing on the site and we only accept high quality advertisements representing family-friendly brands.
Math Playground is a member of Playwire Media's Kids Club.
Kids Club is a COPPA certified children's advertising network.
All advertising inquiries should be sent to
Playwire Media
.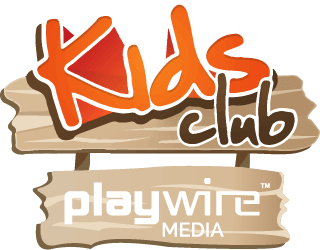 If you ever see an ad that seems out of place on Math Playground, IT MOST DEFINITELY IS!
Please contact me right away with the following information. I will take immediate action.
1. type of product (video game, clothing, etc)
2. name of the company or brand
3. location of the ad on the page (top, right, bottom)
4. url of the ad's landing page
5. screenshot of the ad if possible

Children and Internet Safety
Math Playground is kidSAFE COPPA CERTIFIED. This means that Math Playground's privacy practices satisfy the current COPPA compliancy rules for children's websites. Math Playground earned this distinction after passing a rigorous examination of the entire website.

Math Playground - Helping Teachers and Students through DonorsChoose.org
Math Playground is dedicated to supporting educational initiatives and has helped fund hundreds of projects through DonorsChoose.org. Please vist our
Giving Page
. Math Playground also contributes generously to non-profit programs that help those most in need.