A pattern is flashed across the screen. Memorize it quickly.
Can you repeat the pattern?
Brain Builder - Learning Connections
Essential Skills
Number Sense - comparing quantities and sums
Spatial Reasoning - viewing objects from various perspectives
Mental Alertness - simple arithmetic and quick decisions
Common Core Connection
MP1 - Make sense of problems and persevere in solving them.
MP7 - Look for and make use of structure.
More Math Games to Play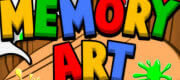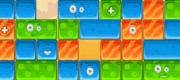 Copyright © 2018 Math Playground LLC • All Rights Reserved