Factory Balls 2 is a delightful problem solving game that asks you to think logically.
You've been hired to create even more weird and wonderful designs. Let's get to work!
Factory Balls 2 - Learning Connections
Essential Skills
Problem Solving - use trial and error to solve all 30 challenges
Computational Thinking - tasks are broken down into many simpler steps
Sequential Reasoning - the order of steps is very important
Common Core Connection
MP1 - Make sense of problems and persevere in solving them.
MP7 - Look for and make use of structure.
More Math Games to Play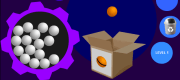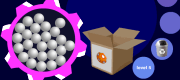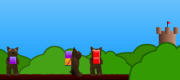 Copyright © 2018 Math Playground LLC • All Rights Reserved