This game requires a larger screen.
Arrange the tiles to form pathways.
Click two tiles to swap their position.
The goal at each level is to make complete circuits.
Click the game screen to move on to the next level.


Klocki - Learning Connections
Essential Skills
Problem Solving
Trial and Error
Spatial Reasoning
Common Core Connection
MP1 - Make sense of problems and persevere in solving them.
MP7 - Look for and make use of structure.
More Math Games to Play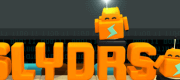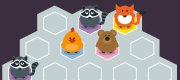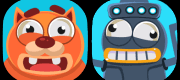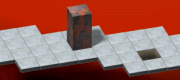 Copyright © 2018 Math Playground LLC • All Rights Reserved