When the penguin lands on a tile, it will turn white.
Stepping on a white tile will change it back. All tiles must be white!
Tip Tap Tile - Learning Connections
Essential Skills
Problem Solving - 10 puzzles
Planning a Strategy - learn new rules and apply them
Spatial Reasoning - visualize the results of each move
Common Core Connection
MP1 - Make sense of problems and persevere in solving them.
MP7 - Look for and make use of structure.
More Math Games to Play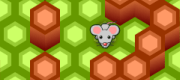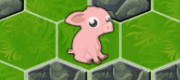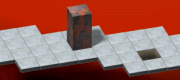 Copyright © 2017 Math Playground LLC • All Rights Reserved