Help Commander Green reach the exit.
Change blocks from green to orange to open doorways.
Control the commander's spaceshift with the X key and blast off to other sections of the cave!
Green Mission - Learning Connections
Essential Skills
Problem Solving
Spatial Reasoning
Trial and Error
Common Core Connection
MP1 - Make sense of problems and persevere in solving them.
MP7 - Look for and make use of structure.
More Math Games to Play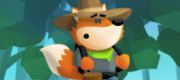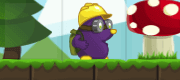 Copyright © 2018 Math Playground LLC • All Rights Reserved