This game requires a larger screen.
Turn on all the lights to open the box.
Follow a logical set of rules to solve each puzzle.
Use your mouse to interact with the puzzle and test your ideas.
Very challenging!
What's Inside the Box? - Learning Connections
Essential Skills
Problem Solving - 30 challenging levels
Trial and Error - try again and again
Sequential Reasoning - determine the best sequences
Common Core Connection
MP1 - Make sense of problems and persevere in solving them.
MP7 - Look for and make use of structure.
More Math Games to Play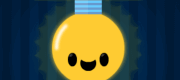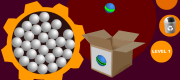 Copyright © 2018 Math Playground LLC • All Rights Reserved